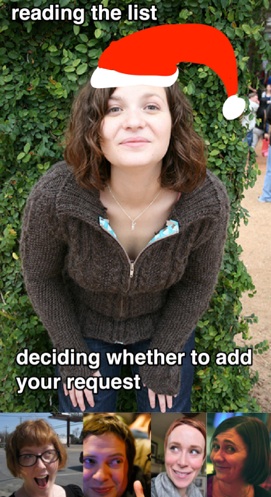 Big news!
There are now 5 of us here at Ravelry.
Our search for a 2nd developer is over and we're excited to welcome our newest teammate, Christina (oharethey on Ravelry)
Christina is a web application developer – she helps build things to make the site better. When not working on Ravelry, Christina likes to run, spend time with her family, and of course, knit and spin. While her heart will always be in upstate New York, her body is in the warm sun of Austin, TX.
Welcome Christina! We're so happy that you are joining us! Having you on our team is going to be a great thing for the site and for all Ravelers.