Jess, Casey and I went to the Taos Wool Festival on October 4th and 5th; it was a beautiful weekend in the mountains, filled with friendly people (and lots of dogs)!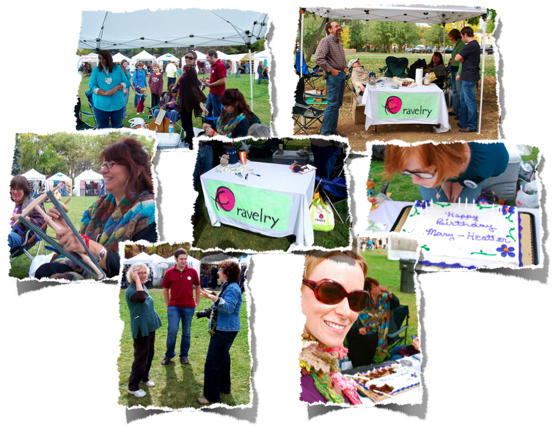 Thanks to everyone who gave us such a warm welcome, set up the Ravelry booth (with the beautiful handpainted banner), and came by to say hello – we'll see you next year!
For more pictures, check out the Flickr sets that Jess and Mary-Heather made. If you have pictures from the Ravelry booth or meetups at Taos, please add them to the Ravelry Events Flickr pool!