I've had a lot of fun lately participating in a knit-along group on Ravelry so I wanted to let you know how you can find groups by categories that you might be interested in. You can search for groups by category by going to the groups tab and clicking "browse groups by category".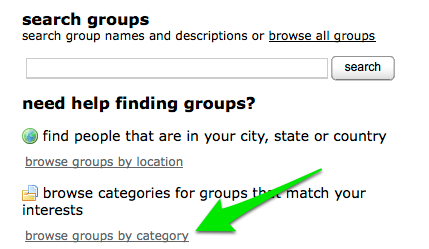 On the left of the screen, you'll see categories (keep scrolling down, there are a bunch of them) and then click on the category to see the groups in that category. For example, this is what I see when I click -alongs.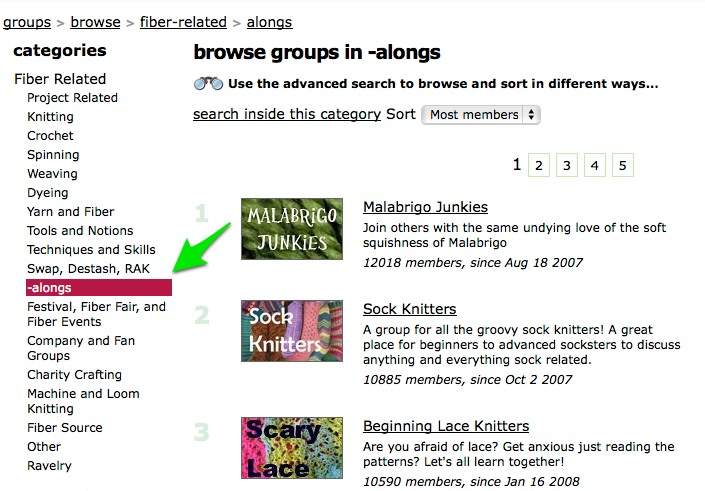 Then, you can sort your results by clicking on the sort drop down or go into even more depth with your search by clicking to search groups in the advanced search.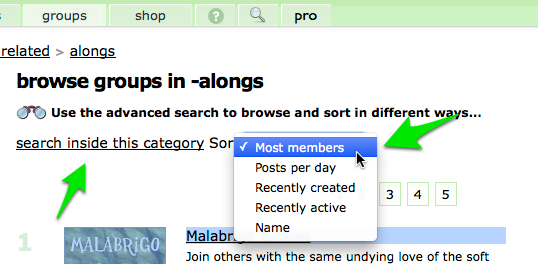 If you are a group admin, make sure that your group has been placed in a category. You can choose your group's category by clicking the little yellow pencil at the top of the group page.
Hope this helps you find other Ravelers with similar interests! From tv shows to various crafts to yearly goals, there are a lot of really great Ravelry groups out there, thanks to the awesome community we have that creates and maintains them!