Many of us find ourselves searching for the same things over and over. For me, I search for patterns for my boys pretty often. To prevent you from having to enter the search fields every time, you can save your commonly used searches so you can access them later! For more detailed pattern search help, you can check out this video, but if you are already familiar with using our search, this is a quick tip that might help you out!
After you've selected the criteria you would like for your search, click "save search" in the upper left of the patterns tab and enter what you'd like to name the search. Then, click "save".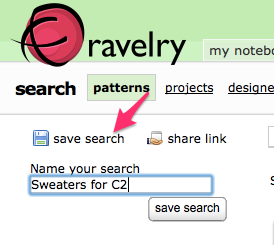 Then, anytime you wish to access the search again, click on the magnifying glass tab and it will show there.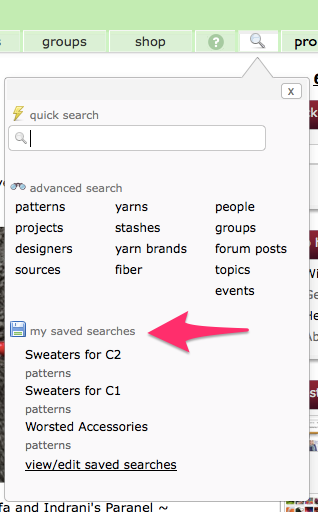 Just click the name of the search and it will pull right up for you. This is a handy feature that I always forget about, so if you need me, I'll be off saving some searches!