It is finally beginning to get cooler here in Texas so I'm feeling like it's wool time! I've been getting a lot of inspiration for future projects from the recently completed projects for keeping your hands warm. These are just a few of the projects inspiring me right now.


From left to right: totokoko's lacy fingerless gloves, Teal's Maine Morning Mitts for a Maine Retreat, LiliTupili's spring comet


Above: NEC's In the Bleak Midwinter, susna's Sheep Mittens, joanie1803's Quaternity


Finally, we have cgitard's Mitaines aux rubies, Alenna's Pearl Lady and suppan's Knottys.
This week we also released a new product in our mini-mart to keep your hands festive, a nail polish Soakbox featuring Ravelry colors and fun fibery polish names.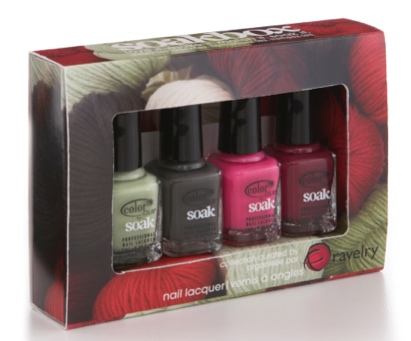 We are only able to ship them to the US and Canada, which is a bummer, but we have more new products coming soon that don't have shipping restrictions.
Here's hoping your hands stay warm, festive and filled with yarn this fall and winter!