It has been a few years since I was last able to attain the most glorious trophy: a completed sweater in time for New York Sheep and Wool. These days, I am more of a Rhinebeck hat person. So if you are like me and are looking for a relatively quick yet festive wooly to celebrate the autumn season, here is some inspiration.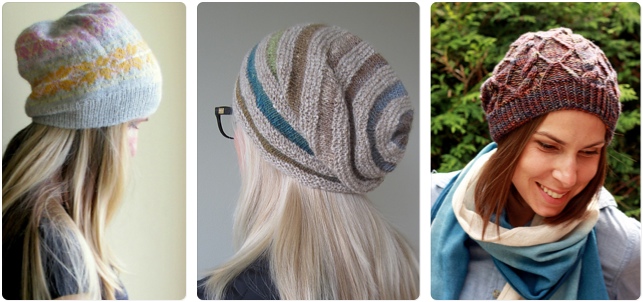 From left to right: Rutast's Yellow Memories, Zanetta's Wurm / Rikke Hat, and tanisfiberarts' Framed Slouch.

From left to right: Tatterz' Nara Hat, MisKnitz' Seedling larisa's Peak Hat …and Eloise and Casey's pick: loopysue's Minion Hats.