This just in: we now have 3 MILLION (!!!) fiber-loving Ravelry users! Yay!

Ravelry has changed quite a bit since Jess and Casey first posted about their idea for a central website for fiber artists, but one thing that hasn't changed is the fantastic community that you all have built.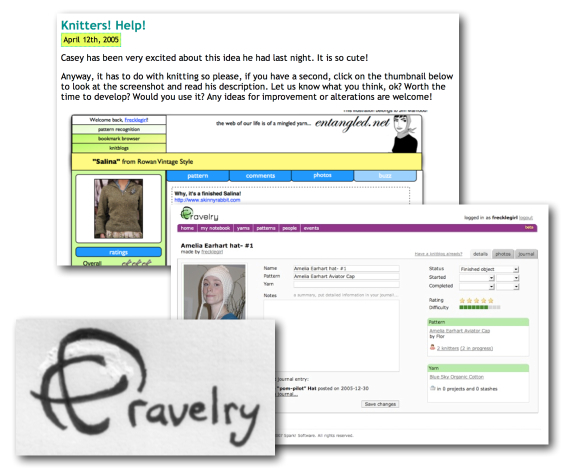 From the very first beta testers, Ravelers have made this site so much more than the sum of its parts. Ravelry users are based in nearly every country in the world, and do just about anything you can imagine with yarn and fiber (and some things you'd probably never imagine before you saw them on Ravelry!). The forums are lively, the pattern and yarn database grows every day, projects and stash keep multiplying… the site continues to grow and improve, welcoming new people, every day.
This membership milestone comes at a perfect time – all of us on the Ravelry staff (Casey, Jessica, Christina, Sarah, and Mary-Heather) just took a Ravelry Retreat in Texas where we discussed our plans for the site and goals for 2013. (And recorded the silly little video here in this post.) We came back motivated, focused, and inspired, and we have an important thing we would like to say to all of you:
Thank you.
Thank you for making Ravelry feel like a home on the web for so many people around the world.
Thank you for any contribution you have made to Ravelry – added a project or stashed a yarn? Helped to edit the database? Attended a Ravelry meet-up? Helped another user in the forums – or even just clicked their "love" button because you could tell they needed a hug? Those are all valuable contributions and part of what makes Ravelry so wonderful.
Thank you for embracing the changes as we continue to improve the site! We have so many great plans for the future!
Thank you to the fibery businesses involved on Ravelry: advertisers, designers and publishers, yarn shops, dyers, yarn companies, notions makers, people who sew project bags and make beautiful spinning wheels and cool knitting and crochet apps and special graph paper for colorwork and all kinds of other specialty products and services that we all enjoy – we love that this site is useful for you, too! The fiber industry is made up of many small businesses run by passionate, hard-working people, and we are so honored to be a part of that.
Thank you for your love of Bob, the best Boston Terrier Mascot in all the land!
Thank you for sending us nice emails and notes, the smiles (and cupcakes) at Ravelry meetups, posting your feedback and ideas for the site in For the Love of Ravelry, and the enthusiasm that you all show for this not-so-little fiber based website. We are so grateful to work on a website that the members love and care about as much as we do, and are inspired by our users every single day.
Thank you all for making this online community so special! It wouldn't be the same without YOU! (Yes, you!)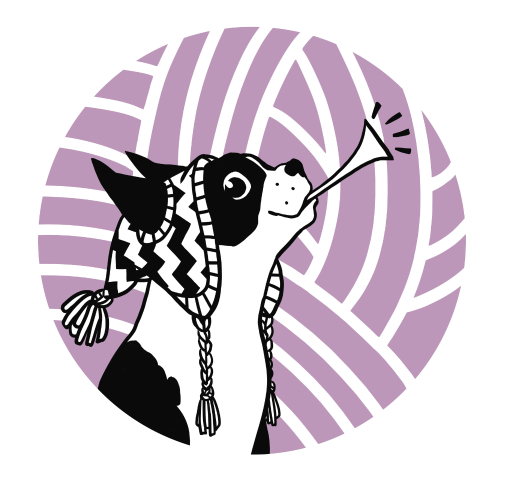 P.S.: We have some special celebratory "Party Bob" t-shirts, designed by the talented Vera Brosgol, coming soon to the Ravelry mini-mart! The blank shirts are on their way to the printer now and we'll stock them as soon as possible, so keep your eyes peeled!