After two rounds and 117,056 votes cast on more than 200 entries, we have a winner for the project bag design contest! A big thank you again to all who participated, either through submitting a design or taking the time to vote! I know that the voters had a really hard time deciding between the excellent designs.
And the winner is….
Elloknits!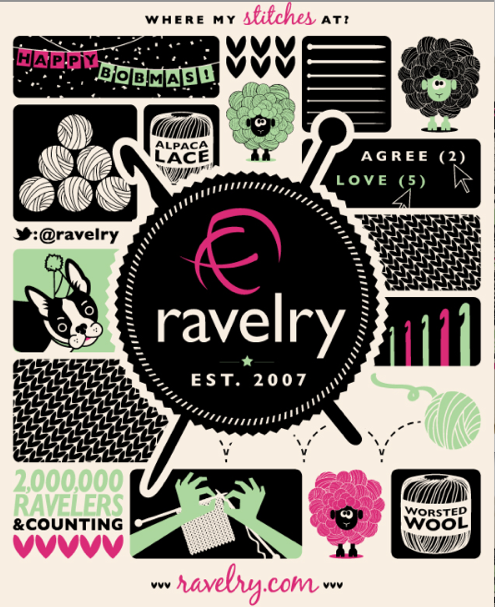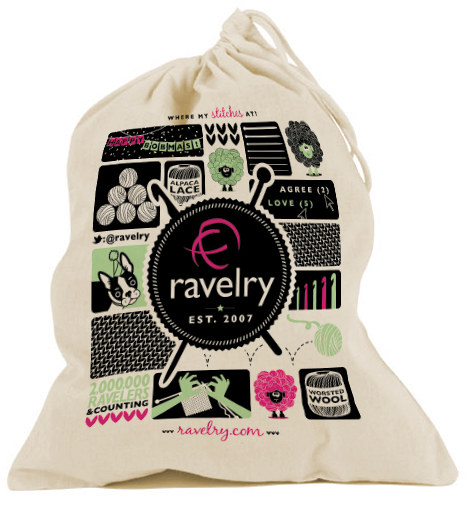 As a reminder, the first place winner will receive $500 and an additional $500 if more than 500 bags are sold. We hope to have the project bag in the mini-mart in about two weeks so you can have one of your own! Make sure you go to the voting page to choose to be notified when the bag is in stock and we'll send you a message to let you know.
We also wanted to acknowledge the designs that came in second and third. These winners will receive a $100 gift certificate to the yarn shop of their choice.
Second place was designed by manfredovna.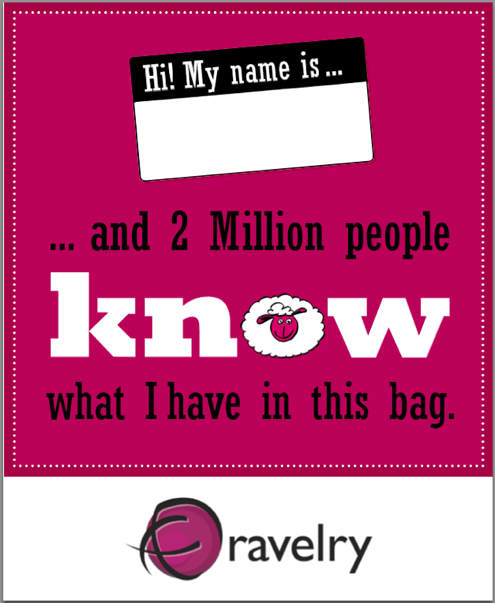 Third place was designed by worksweet.

We have been impressed by the immense talent of the people who submitted designs to the contest. Elloknits did a great job using the theme and incorporating many elements of Ravelry in her design. We're glad it was up to a vote, though, as if it had been up to us, it would have been really hard to pick just one! We can't wait to see the finished project bag!
PS – are you wondering which Raveler created your favorite design? We've updated the contest page and added usernames/avatars next to each of the entries: http://www.ravelry.com/contests/bag.