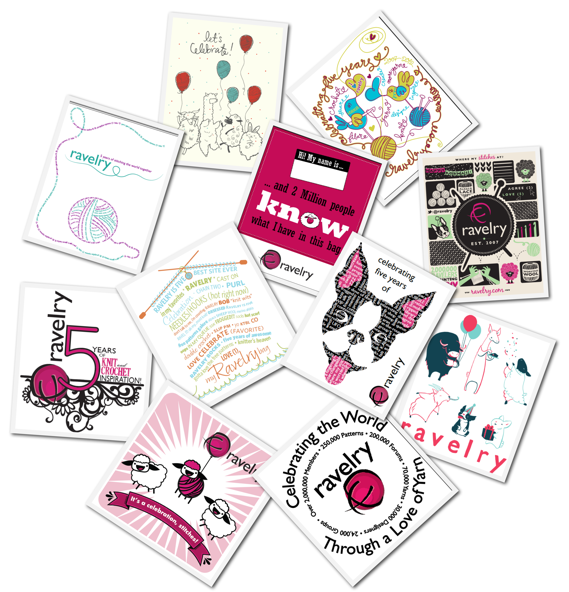 A big thanks to the nearly 73,000 people who voted in the first round of our project bag design contest. The finalists have been determined, based entirely on your selections, and you can now vote in the final round of the contest. Voting will be open until Monday, May 21st at Midnight EST. You can only vote for one design. Vote now at http://www.ravelry.com/contests/bag
Congratulations to all of the finalists and thanks to each person who took the time to submit a design! This contest would not have been nearly as much fun without each of your submissions.
This is the final round in the contest, and the winner will have their design printed on a project bag that will be made available through the Ravelry Mini-Mart! If you didn't vote in the first round, this one only has one page of images to choose from, so please take the time to vote. Ten voters will be randomly selected from this round of voting to receive a free project bag made from the winning design. We can't wait to see which one you choose!