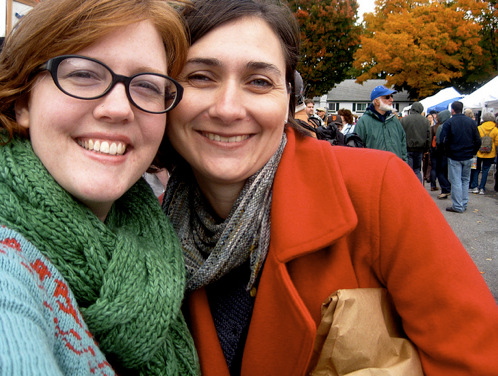 This weekend, Sarah and I are headed to the Dallas-Fort Worth area for the DFW Fiber Fest! This is a new festival for both of us, and we can't wait to attend. If you are in the area, we'd love to see you at our Ravelry meetup this Saturday, March 31, from 12 – 2 in the Stitching Lounge (more details and discussion about the meetup can be found in the DFW Fiber Fest group). We'll have Hello! buttons to hand out, and as always, the meetup will be a great place to get to meet and chat with your Ravelry friends.
We are also giving a (sold out – eeps! Exciting!) talk, Unraveling Ravelry, on Friday night. If you've already reserved your place, we can't wait to see you there – thanks so much for coming to see us!
The DFW Fiber Fest has a marketplace with great vendors, as well as some terrific classes. Sarah and I will definitely be checking out the marketplace on Friday and Saturday, so if you see us there, please do say hello!