We had over 94,000 entries in our Ravelry Library Book Bundle Giveaway, and this morning Casey picked the 25 random winners! They are:
Legato, heyjulie, dragonflydreams, theyarnwhisperer, Bunks, firemanshunny, Lolotte1409, indybrown, Croative, polkaberry, LauraJJ, leah5150, 2aT, micicuta, PatchworkMoose, leahmarie, katkra56, SisuSiren, angelamo63, Ebeth, superjuana, Jay, Allalyt, Klwilson, and drgille!
Congratulations, lucky winners! I emailed you all this morning (to the email address connected with your Ravelry profile) so if you haven't replied to that email with your mailing address yet, please do so!
Once again, we want to give a huge "thank you!" to all the publishers and designers who contributed to this wonderful prize pack. We are so grateful that you are a part of the Ravelry community!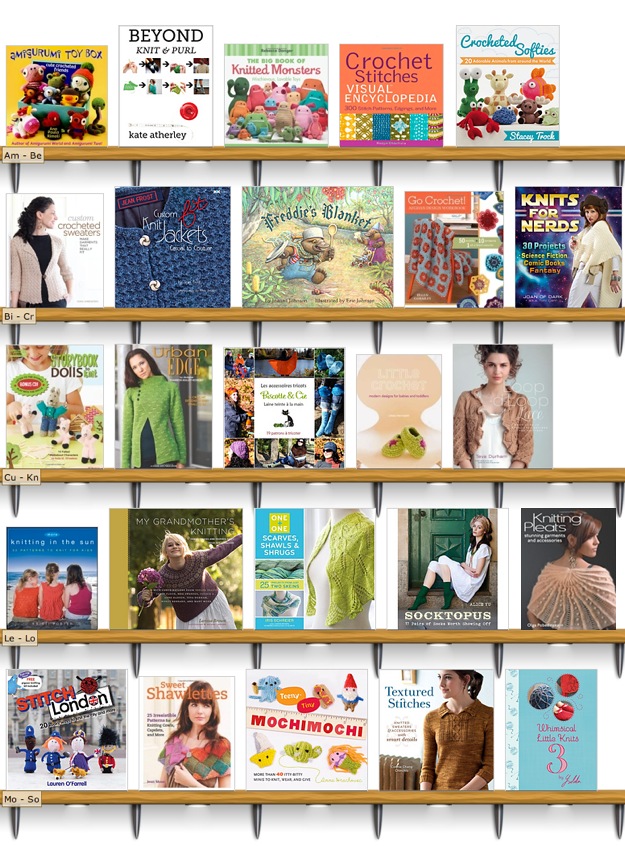 If you'd like to congratulate the winners or chat about the prizes, we have a thread in the For the Love of Ravelry forum!