Casey and I have almost finished preparing for our weekend at the Squam Art Workshops up in Holderness New Hamshire- we have all our class materials ready and are doing the last load of laundry!
Before we head out, I had to remind local folks of our event on Saturday- we will be at the Squam Art Fair on Saturday, June 5th.  There will be some great vendors there, including:
We will have some local beer and some Hello buttons so come by and say hello!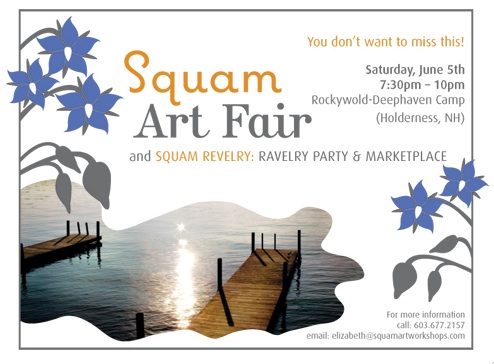 Directions here!