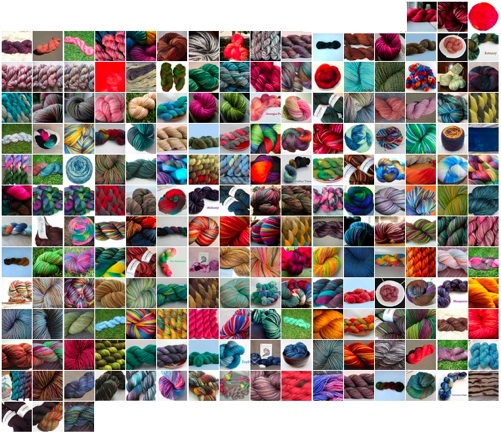 Those gorgeous yarns (201 entries total!) are the work of the 81 dyers who have entered the Sock Summit Dye For Glory contest! We're pleased to announce that voting is now open to all Ravelers!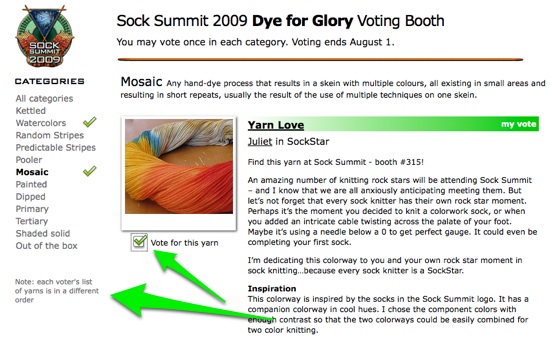 Voting is easy! Just go to www.ravelry.com/socksummit and click on a category to see all the colorways that have been submitted in that category. (The yarns come up in a different order for each voter, so we're all seeing the colorways randomly and there is no advantage to being at the top.) Look at the pretty pictures, read about what inspired the dyer, and select your favorite by clicking the "vote for this yarn" checkbox. You'll see a green banner showing your vote at the top of the yarn, and a little green arrow will show by the category name, to show that you voted in that category.
Voting is open until August 1st, 11:59 pm Eastern time. If you like yarn (and we're guessing you just might), take a moment to check out these submissions and vote for your favorite! We think that every single submission deserves a little glory.
p.s. To the 660 eager people who found the voting link early and have already cast their votes – please go back and take a moment to be sure that all of your votes are still the way you want them – a few entries were moved to different categories or removed. Thanks!