Peanut butter + chocolate, wool + needles, coffee + cream and now? Ravelry + Squam.  Woohoo!
Come see us up in one of our favorite parts of the world, Squam Lake in New Hampshire.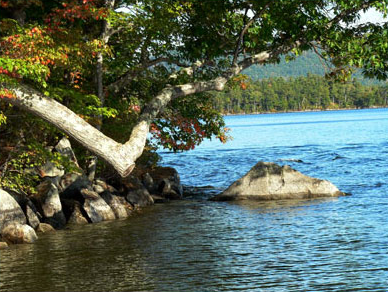 One of my longtime blog friends, Elizabeth (of bluepoppy) has organized a incredible textile retreat running June 3-7, 2009.  Casey and I will be there and I seriously can't wait to take some of these classes!  (Summer at Squam Lake pretty much sounds like heaven to me just now, with the snow coming down here in Boston!)
There will be a Ravelry event on Saturday night, June 6th (more details to follow)
Registration opened on the 2nd- so check it out!  18 knitting classes with simply fabulous teachers, gorgeous location, and yummy food!  To get a feel for what it's all about, go here to the "raves" section and watch a slideshow.
Teacher descriptions here– lots of familiar faces!
We also have a Squam Art Workshops group set up here on Ravelry- come by and ask questions or you can email info AT squamartworkshops DOT com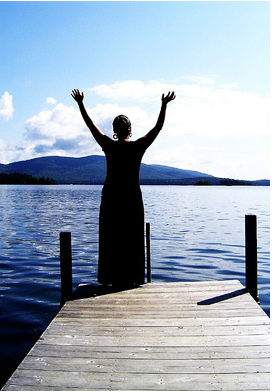 [Update!] Elizabeth has provided 4 books for us to give away! So comment on this post and we will pull 4 winners! Deadline for submitting your comment is tomorrow, 2/5 at 5pm EST.
There are two books for the giveaway: Ordinary Sparkling Moments (ONE copy) and Roots and Recollections: A Century of Rockywold-Deephaven Camps (THREE copies).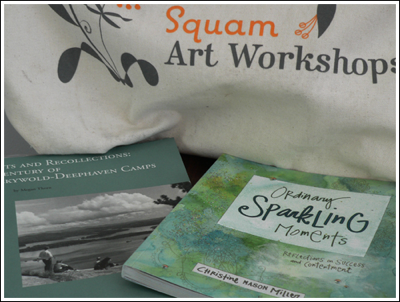 Ordinary Sparkling Moments by Christine Mason Miller (www.christinemasonmiller.com) was launched at Squam Art Workshops in 2008. It is a beautiful book that explores the ways in which we can find and celebrate creative inspiration in our daily lives.
Roots and Recollections: A Century of Rockywold-Deephaven Camps by Megan Thorn recounts the extraordinary creation of the RDC camps that was founded in 1897 by two amazing visionaries: Alice Mabel Bacon and Mary Alice Armstrong. Published in 1997 to commemorate a century of stewardship and continued success, the book features stunning, archival photographs of the people, the distinctive architecture of the camps and above all the dramatic beauty of the Squam Lakes region. Naturally, the book is also replete with stories and anecdotes about this unique family camp that is steeped in rich tradition.